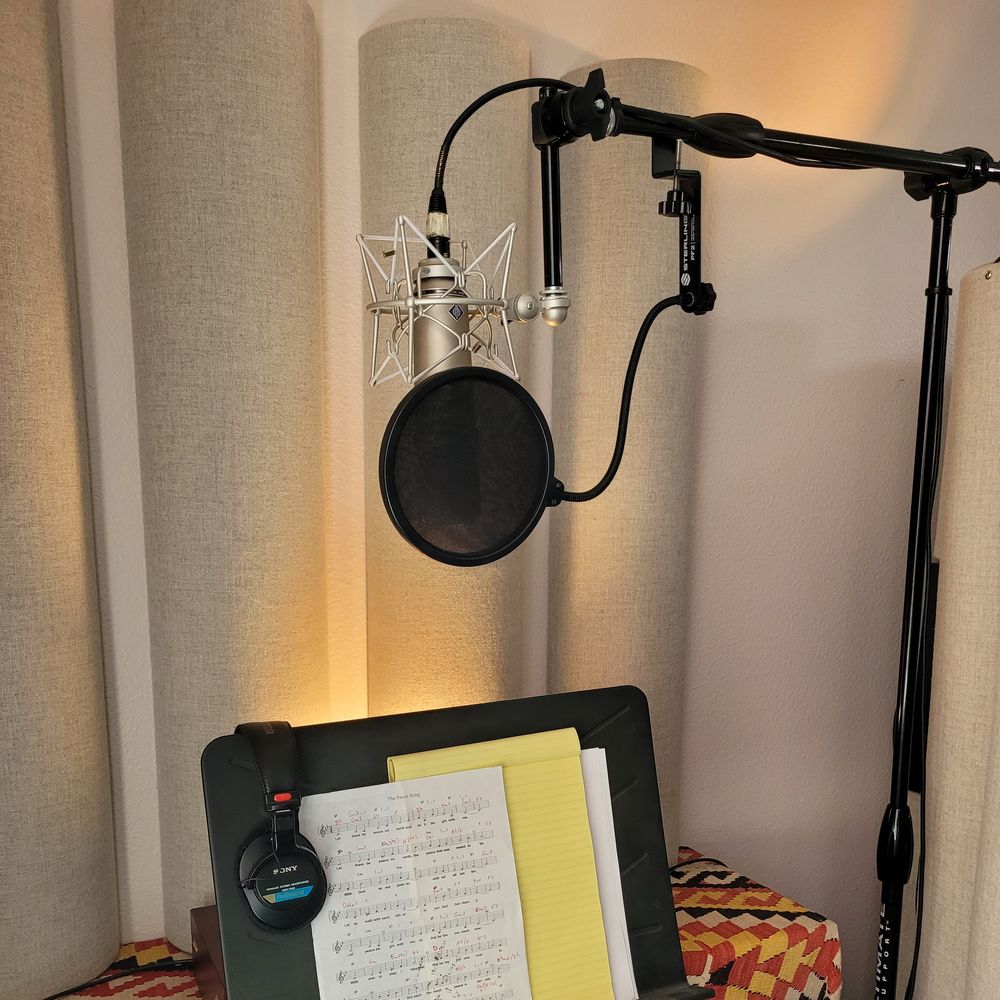 Hummingbird House is a professional music production facility adjacent to composer J S Kingfisher's—Jeff's—home in Palm Desert, California. It is an ideal spot for musical collaboration of all sorts, be it songwriting, recording, or mixing. Check out the tracks in the audio player below to hear what can happen at Hummingbird House!
Jeff works mostly in Logic Pro, recording through an Apogee interface and monitoring through Genelecs. His equipment list includes a Harpejji K24, a Haken Continuum, a Roland RD-800 piano and controller, a pair of AKG 414s and Neumann KLM 184s, a Neumann U87, and various keyboards and percussion. Adjacent to the control room is a small recording area, suitable for a horn player, percussionist, or one or two vocalists.
Hummingbird House is a peaceful, creative, and welcoming space, and most importantly, what comes out of it sounds great! With Jeff at the helm, it is available for all sorts of musical projects, from composing, arranging, and producing to straight recording. Jeff is also happy to add keyboards, vocals, harpejji, and continuum to whatever's rolling.